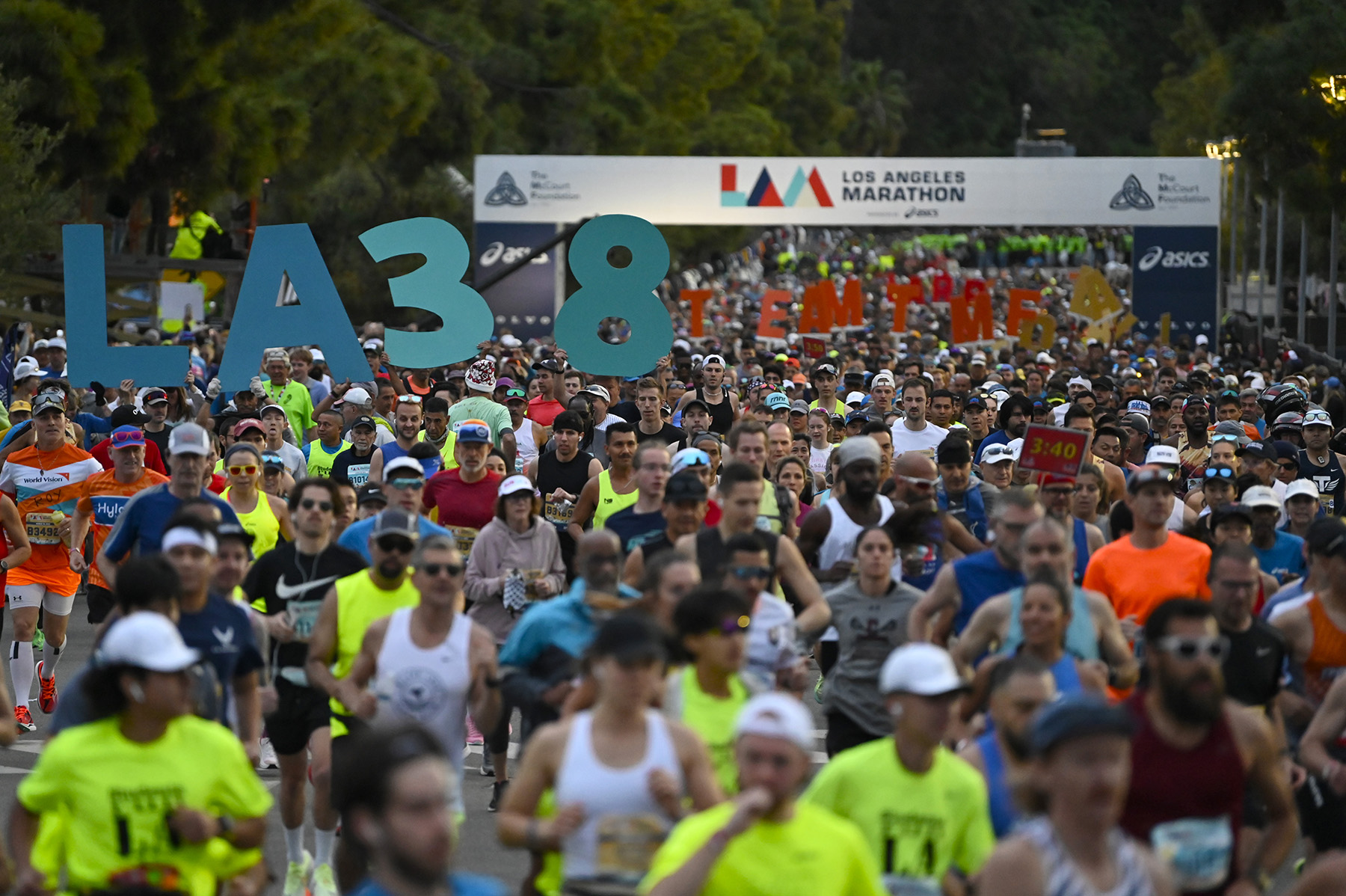 event title
Los Angeles Marathon
17 March 2024
-
Los Angeles, CA




Los Angeles, CA

,

CA

92001

United States
Los Angeles Marathon FAQ & Rules

EVENT | REGISTRATION | BIB PICKUP | COURSE | LA LOYAL | TEAM TMF | NONPROFIT PARTNERSHIP | CHALLENGE MEDALS | PRO & ELITE AGE GROUPS | RACE RULES
BIB PICKUP

Bib pick up is March 15 (10am – 7pm) and March 16 (10am – 5pm) at the Los Angeles Marathon Lifestyle Expo at Dodger Stadium
The Los Angeles Marathon hosts traditional men's and women's pro division races with prize money payouts to the top finishers in each division. The Marathon Chase is the media focus of the race. Pro men start minutes behind the pro women based on a formula. The first runner across the finish line wins the Chase and its cash bonus.
Pro Standards
Runners meeting these time standards* may elect** to race in the Professional Division:
Men     Marathon         Half Marathon 
<2:31:00           <1:11:00
Women  Marathon        Half Marathon 
<3:00:00           <1:21:00
* Times must have been achieved within the previous 24 months from race day
** Election to race as a pro is made by emailing coordinator@mccourtfoundation.org (before March 1, 2024 or until the race is sold-out) with proof of time standard. Runners electing to race in the Pro Division will receive free entry.