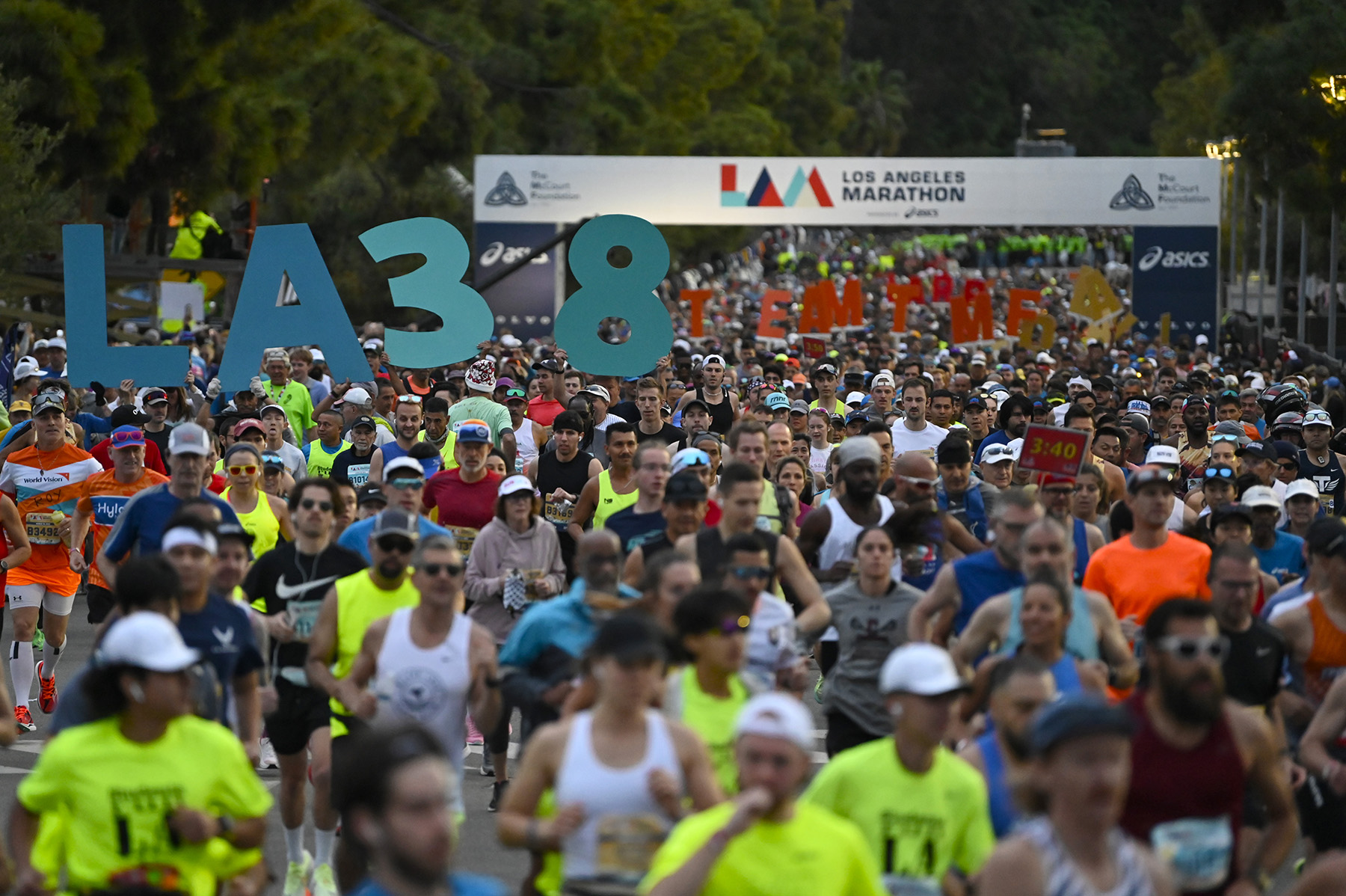 LA Road Runners
Official training program of the Los Angeles Marathon
event title
Los Angeles Marathon
17 March 2024
-
Los Angeles, CA




Los Angeles, CA

,

CA

92001

United States
Train for the Los Angeles Marathon with LA Road Runners

Committing to complete 26.2 miles is an incredible goal and whether you're a first timer or aiming for a personal record (PR) it is one that requires proper preparation!  Our LA Road Runners program has the resources to gear you up for your best Los Angeles Marathon.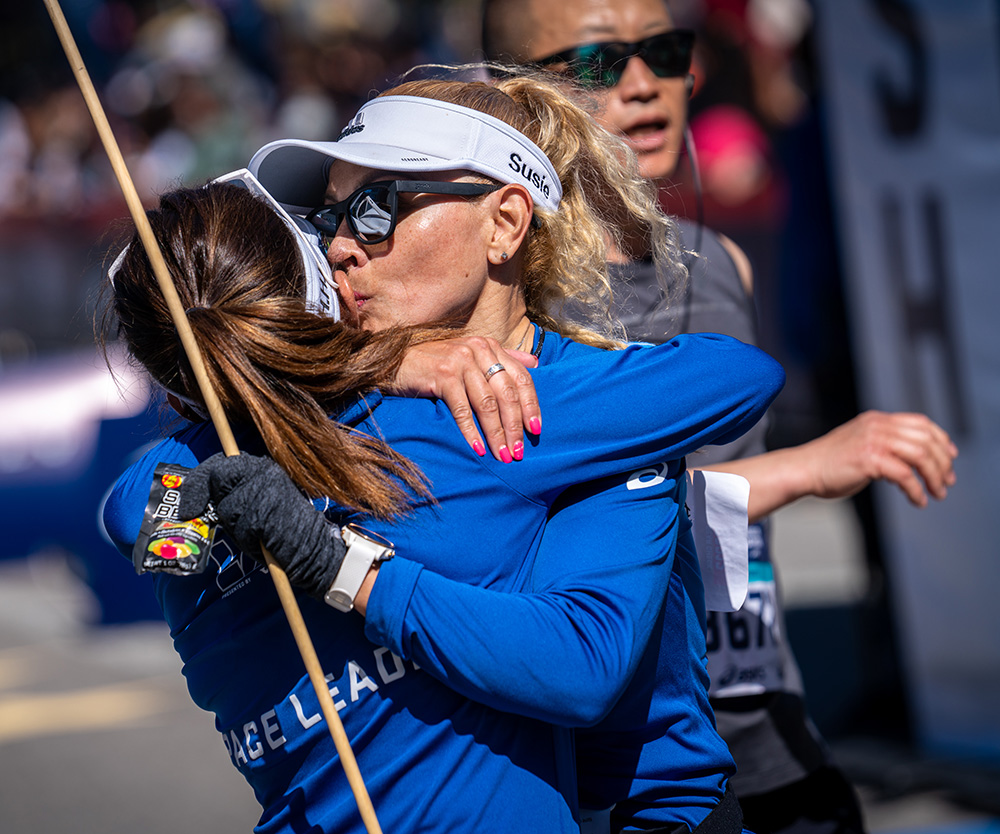 LARR's 26 week in-person training program has the tools and support you need, as well as exclusive race day perks. The training program kicks off in mid-September, but you can join any time. With locations in Santa Monica, Griffith Park, and Newport Beach LARR combines professional coaching, experienced pace leaders, and insider resources with the camaraderie of a group. Walkers, runners, and run/walkers welcome - no matter your pace, fitness level or experience.
26-week In-Person Coached Training Program with Pace Leaders
Locations in Santa Monica (Saturday), Griffith Park (Saturday), and Newport Beach (Sunday).
Wednesday Track Night (Santa Monica)
Thursday night Online Chat
ASICS LARR Training Shirt and Racing Singlet
Access to Rose Bowl stadium locker room at the 2024 Rose Bowl Half Marathon
Access to exclusive meet up area at the 2024 Los Angeles Marathon
Access to Corral B at the 2024 Los Angeles Marathon
Exclusive product discounts and samples
Special Meet Ups at Dodger Stadium
Weekly newsletter with coach tips, training resources, and insider news.
Downloadable Training Plans for the Los Angeles Marathon, Rose Bowl Half Marathon and Santa Monica Classic.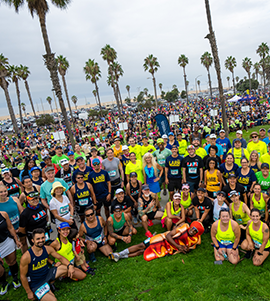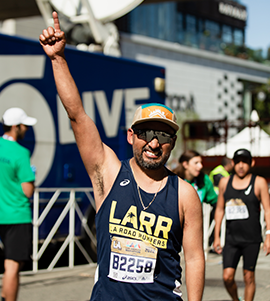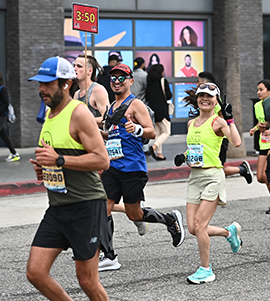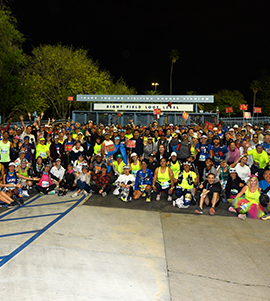 LARR Events & Meet-Ups

December 16, 2023 | 7am
LARR Meet Up at Dodger Stadium (Enter Gate A; Meets in Lot G)
This 6 Mile Run / Walk training event is free and open to LARR Members, Friends, Run Clubs.
* ASICS Shoe Demos
* Electrolit and Naturade sampling
* Recovery Zone with Evolution PT and LA Sports Massage
* Canned Food Drive
* Meet the Ambassadors
* Member Shirt Pick Up
* Chance to win a pair of ASICS!
* and more!
Just show up
Training Plans

LA Road Runners (LARR) trains and supports those who wish to participate in the Los Angeles Marathon, Santa Monica Classic, Rose Bowl Half Marathon and other races through training programs, expert coaching, social events, information sharing, and coaching tips.  Below you'll find downloadable training plans for the LA Marathon. Click here to learn more about the LA Marathon Training Plans then download the plan that is right for you!
For the beginning runner, walker or run/walker. Great for new marathoners or those returning from time off.